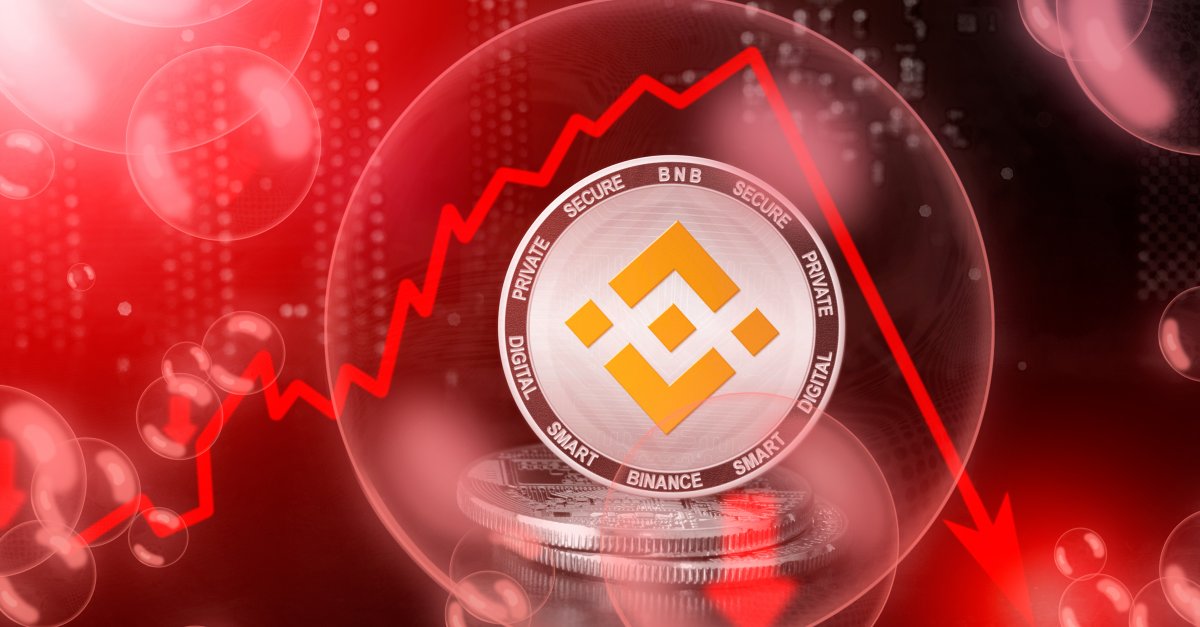 Content
Binance's BNB cryptocurrency witnessed a sharp price drop over the weekend as its native blockchain saw a $100m hack on 6 October.
BNB to USD
A vulnerability on the BNB Chain's cross-chain bridge, known as the BSC Token Hub, saw roughly $570m worth of BNB targeted by an attacker. However, Binance CEO Changpeng Zhao said the hacker was only able to escape with around $100m.
Zhao reassured investors via Twitter that the issue was "contained" and their funds were safe.
An exploit on a cross-chain bridge, BSC Token Hub, resulted in extra BNB. We have asked all validators to temporarily suspend BSC. The issue is contained now. Your funds are safe. We apologize for the inconvenience and will provide further updates accordingly.

— CZ ???? Binance (@cz_binance) October 6, 2022
BNB's bearish price 
The price of BNB was hit hard by this attack. It fell by 6% on 6 October, the day of the attack, from a daily high of $297.70 to a low of $279.80.
Despite the resolution of the hack, it continued to plummet throughout the following days. It stooped to a low of $275.46 on 9 October.
At the time of writing, on 10 October, BNB was trading at around $273.77, down 4% over the past seven days and 7% on the previous month.
However, it has managed to sustain its position as the fifth largest cryptocurrency by market capitalisation.
What is your sentiment on BNB/USD?
Vote to see Traders sentiment!
A suspended blockchain
After news broke of the $570m hack, Binance suspended part of its blockchain.
The BNB Chain is split into two, the Beacon Chain and the BNB Smart Chain (BSC). It is BSC that is dedicated towards the smart contract functionality, giving the blockchain the power to run decentralised applications (dApps) and communicate with other blockchains.
However, this cross-chain capability was responsible for the recent hack with the attacker exploiting the BSC Token Hub cross-chain bridge.
BSC was briefly suspended after the exploit to minimise the damage. The blockchain was then back up and running on 7 October. It said in a blog post:
"Decentralised chains are not designed to be stopped, but by contacting community validators one by one, we were able to stop the incident from spreading… This delayed closure, but we were able to minimize the loss."
The post concluded: "A new on-chain governance mechanism will be introduced on the BNB Chain to fight and defend future possible attacks."
Further reading