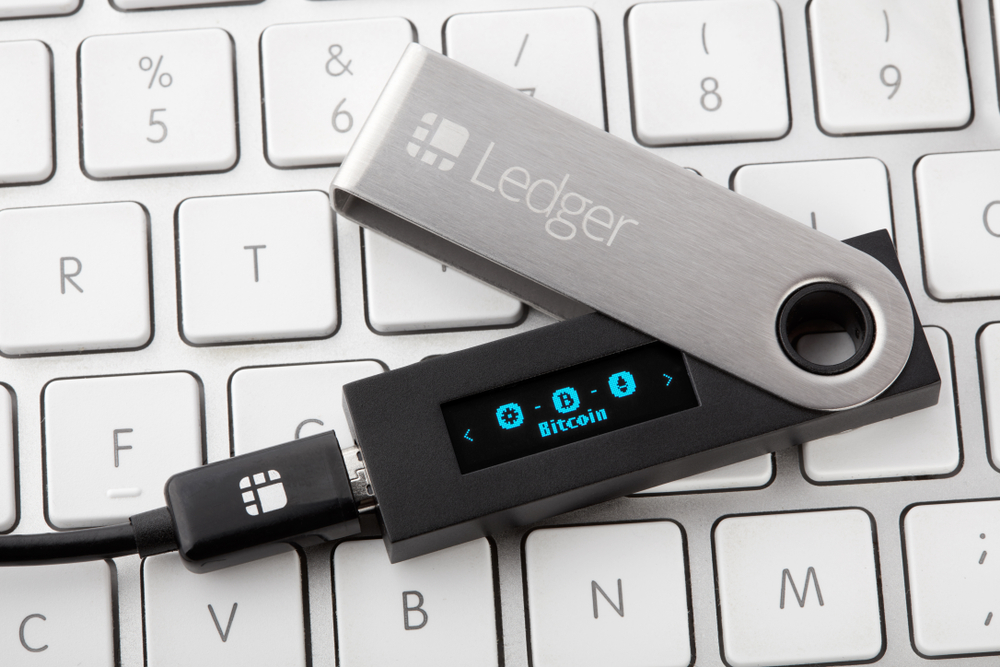 The world's first cryptocurrency, Bitcoin [BTC], made its debut in 2009. Despite being widely accessible to everyone, very few people used it. Since its underlying technology and operations were more complex than fiat, several people kept it away. There's little doubt that, over time, this has evolved.
Numerous people started releasing goods and services that would make trading the asset easier. Ledger entered the market and completely changed how cryptocurrencies are stored. The company now seems to be looking for further investment to improve its hardware wallets.
According to a recent Bloomberg report, Ledger, a maker of hardware wallets, hoped to raise $100 million. The company only managed to secure $380 million in a Series C fundraising round last year. The platform's valuation increased as a result to $1.5 billion.
Various assets, including Bitcoin, Ethereum [ETH], XRP, Bitcoin Cash [BCH], Stellar [XLM], EOS, and ERC20 tokens, are supported by Ledger. The company's hardware wallet, which allowed customers to store their cryptocurrency on a physical device, served as cold storage. The platform just issued a further 100 Cardano coins to its platform last week.
More great news for the @Cardano community – we're integrating 100 more Cardano tokens into Ledger Live! $WMT, $DANA, $ADAX and more are all available to manage from the security of Ledger Live + your Nano.

Check out the full list here: https://t.co/2sOX1sPLUb pic.twitter.com/T9ylJ2TG2M


— Ledger (@Ledger) July 28, 2022
Many people also questioned the rationale behind keeping one's virtual assets offline. However, this offered holders an advantage because they no longer had to worry about the effects of the liquidity of their various providers.
Since the bears gained control, the crypto-verse has been quite a mess. Many firms have collapsed during the past few months, including TerraForm Labs [TFL], Celsius, Vauld, Three Arrows Capital, and others. Platforms were observed maintaining a low profile during this bad market. Ledger did not appear to be affected.
It should be emphasized that the collapse of the aforementioned companies shocked the whole cryptocurrency industry. Customers were further compelled by this to turn to self-custody options rather than entrusting centralized entities with their cryptocurrency. Ledger does not depend on other sources, it should be stated.
However, it is anticipated that these wallets will also be subject to the increasing scrutiny currently facing the crypto space.
Image Credit: Shutterstock