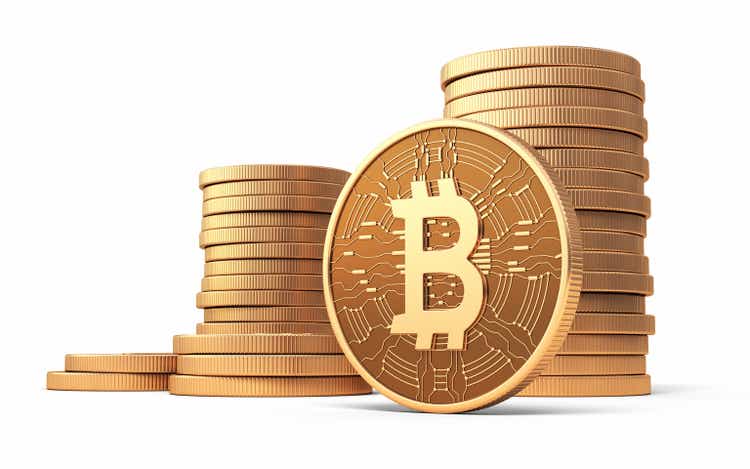 Babel Finance, the troubled cryptocurrency exchange, has reportedly lost more than $280M worth of Bitcoin (BTC-USD) and Ethereum (ETH-USD) in proprietary trades with client funds, according to a report by The Block, citing a restructuring proposal deck.
The company, which froze customer withdrawals in mid-June due to "unusual liquidity pressure," lost around 8K Bitcoin (BTC-USD) and 56K Ether (ETH-USD) at the time after it was hit with liquidations amid a broad market downturn. Those figures are equivalent to over $285M at current prices.
The liquidations were driven by trades that were apparently unhedged positions, and thus Babel failed to meet margin calls from counterparties, The Block noted.
In response, Babel is seeking to raise up to $300M with convertible bonds, as it looks to secure a revolving credit line of $200M, The Block reported.
Babel did not immediately respond to a request for comment by Seeking Alpha.
Looking at intraday price action, bitcoin (BTC-USD) is edging up 0.3% to $23.86K as of shortly before 4:00 p.m. ET, while ether (ETH-USD) is slipping 0.5% to $1.71K.
At the beginning of July, Babel was said to employ restructuring specialist Houlihan Lokey.